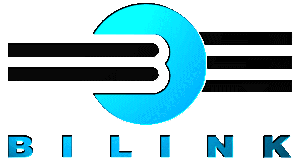 Business Information Network



Internet technology is becoming everyday more important for electronic commerce, communication and corporate relationships. For this reason BILINK has specialized itself in offering high-quality internet services.

BILINK belongs to the Media Consultants group, which is Italy's biggest company in services and data banks for advertising media. BILINK's cooperation with its group leader makes the whole set of Media Consultants's technologies and know-how available to the market.

BILINK offers a vast range of internet services in order to fit most companies and professional's requirements, focussing on high availability: the system is guaranteed to be up and running 24 hours a day, 7 days a week, 365 days a year.





BILINK offers the following internet services:




Development and service of search engines for database consulting.
Disk space rental for HTML pages.
Housing and virtual housing of internet sites.
Styling and writing of HTML pages, with possible creativity and graphics support.
Rapid temporary web sites development.
Specialization in web sites that require frequent information updates.


BILINK is at your disposal to consider any specific requirement and solve any specific problem.






MEDIACONSULTANTS s.r.l. - Via Salaino, 7 - 20144 Milano - P.IVA/cf 04251710150



info@bilink.net